Canmore Hotels & Lodging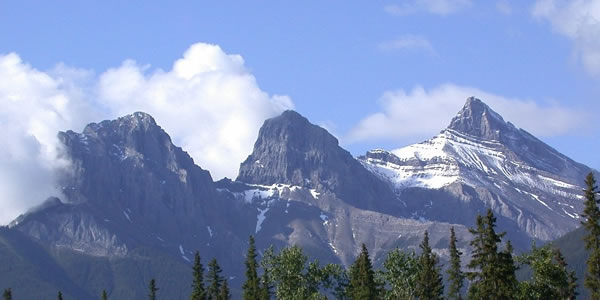 Canmore Alberta has always enjoyed a stunning location on the fringe of Banff National Park, and in recent years Canmore has become a destination in its own right. Canmore hotels and accommodation are of a good standard and can offer savings compared to their equivalent in Banff. Canmore lodging options include hotels, B&Bs, condos and vacation rentals, and the list below will help you find your preferred style of accommodation in Canmore.
Canmore Hotels
There is a decent range of hotels in Canmore to suit all tastes and budgets. Unlike most hotels in Banff many Canmore hotels offer suite style accommodation with some form of kitchen facility, which can be convenient for families or anyone who wants to cook for themselves.
Inns & Motels
Canmore motels and inns are typically smaller than hotels and can be more economical. Motels in Canmore may have less facilities than a hotel in Canmore, but can offer a comfortable and more intimate experience.
Canmore Inns & Motels Directory
Canmore Bed and Breakfast
A Canmore B&B can offer a more homely experience than a hotel, often hosted by Canmore locals who are more than willing to share their local recommendations and tips. A Canmore bed and breakfast would most likely offer accommodation in the landlord's home with private or shared bathroom, and of course would include breakfast. Facilities can vary greatly between B&Bs in Canmore, and it is recommended to view their individual websites.
Vacation Rentals
Canmore has seen a considerable amount of real estate development in the past few years and many new Canmore condos and homes can be rented from the owners on a weekly basis. Canmore vacation rentals are often managed by agencies who tend have a selection of condos and family homes in their portfolio.